Commerce has been deep-rooted in our culture for over a century, enabling us to play a pivotal role in the development of the Kingdom's infrastructure. Today, through wholly and partially owned subsidiaries, partnerships, and joint ventures, we represent a diverse range of companies offering comprehensive customer-centric solutions in a number of thriving sectors.
We pursue excellence – in individuals, partnerships, products, services and our overall performance. We do this through partnerships with global industry leaders, customers, our employees and communities. These partnerships enable us to offer best-in-class products and services that support not only the success of individuals and businesses, but also the success of Saudi Arabia and beyond.
Through our committed presence in a broad spectrum of sectors, we achieve a fine balance between diversification and focus that enables us to differentiate ourselves by consistently achieving leadership positions and maintaining a reputation for setting the standard.
Our business philosophy and core values shape the way we do business
To provide excellence in customer solutions through a highly motivated workforce in partnership with leading global quality suppliers.
To ensure the company's continued Leadership through increased diversification and growth while accelerating improvement in customer care and work force competence level.
Integrity
We say what we mean, deliver what we promise, fulfill our commitments and stand for what is right. We are truthful in all our endeavors, honest and forthright with one another and with our customers, business partners and suppliers.
Our history includes a long-standing commitment to business excellence in all areas.
1943
The late Sheikh Mohamed Mahmoud Zahid founded M.M. Zahid, representing General Motors as its first business.
1958
Zahid Travel Group was established in Jeddah pioneering bespoke travel services in Saudi Arabia. The company has since, grown to become a multi-faceted travel solution provider.
1967
Zahid Tractor & Heavy Machinery Co. Ltd. was established by late Sheikh Yousuf M. Zahid. Over the years, in addition to the Construction Machinery Division (CMD), the Company has grown and diversified itself to commercial vehicles, passenger cars, equipment rental etc.
1975
Zahid Industries & Investments was established as a holding company to consolidate a broad spectrum of wholly and impartially held investments locally, regionally and internationally. The same entity was later renamed Zahid Group Holding.
1976
Arabian Homes, an upscale residential community, opened its first location in Jeddah. To meet the growing demand, then it opened in Riyadh and Yanbu spearheading the standard of elegant lifestyle focused housing compounds.
1978
United International Transportation Co., trading on the Saudi stock exchange as Budget Saudi, began its operations with one rental office, 20 cars, and a workforce of 15 people. Today, it is the largest car-rental company in Saudi Arabia, with over 29,000 vehicles and 100 strategically located rental offices across the kingdom.
1990
Zahid Industries was established in Yanbu's Royal Commission Industrial Zone with the objective to assemble generator sets and fabricate sound attenuated units and other metal based complementary products. The company has since broadened its scope of activities significantly producing a wide range of steel based components and structures.
1991
TAMGO was founded to support Saudi Arabia's ongoing infrastructure development with a selected range of the world's most advanced equipment from leading and globally recognized industrial and commercial brands.
1993
Zahid Tractor's Scheduled Oil Sampling (S.O.S.) Lab was formed to provide comprehensive fluid analysis to keep equipment operating at peak efficiency. Today, Zahid Tractor is one of the largest fluid analysis service-providers in the Middle East, serving Saudi Arabia, GCC and neighboring Arab countries.
1996
Established as the financing arm of Zahid Group, AJIL Financial Services Company has evolved to form partnerships with Riyad Bank, Mitsubishi Corporation, Mitsubishi UFJ Lease & Finance Co., Al-Yemni Motor Company, Al Wasilah Rent A Car Co. Ltd. and Khaled Ahmed Al-Juffali Co. Ltd. AJIL is licensed by the Saudi Arabian Monetary Authority, and is a leading provider of professional financial solutions for the acquisition of capital assets in Saudi Arabia.
1998
The achievements and vision for continued sustainable growth for Volvo Trucks since 1980 led Zahid Tractor and the Volvo Truck Corporation to set up a joint venture company "Arabian Vehicles and Trucks Industry" (AVI).
2004
Altaaqa Alternative Solutions was established as a leading utility provider focused on electrical power and water solutions to meet the requirements of a dynamic Saudi Arabian market.
2005
To facilitate ongoing talent development, Zahid Learning Institute (ZLI) is a talent development services and training solutions provider. Zahid Learning Institute creates, develops and implements innovative solutions to help our clients realize their ambitions by bringing information to life.
2007
Zahid Group established Saudi Total Petroleum Products Company in partnership with Total, the French global leader in the oil and energy sector. The company constructed a state-of-the-art plant in King Abdullah Economic City in Rabigh to manufacture and market automotive, industrial and marine lubricants, as well as specialty products.
2008
Zahid Tractor announced the incorporation of a new joint venture, equally owned with Stetter GmbH of Germany under the name of Stetter Arabia to be based in Jeddah.
2009
Established as a joint venture between Zahid Group and Construction Products Holding Company (CPC), Wared Logistics provides complete third party logistics solutions serving clients across The Middle East and North Africa (MENA).
2010
Zahid Tractor and Caterpillar celebrated 60 years of partnership, hosting a series of national events with more than one thousand customers from around the Kingdom.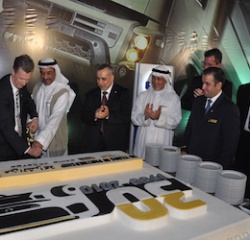 2011
Zahid Tractor and Volvo Trucks celebrated 30 years of partnership, launching the Volvo FMX in Saudi Arabia.
2012
Caterpillar Inc. entered into a Global Power Projects (GPP) agreement with Zahid Group resulting in the formation of a Dubai based subsidiary, Altaaqa Global. As a GPP company, Altaaqa Global provides multi-megawatt power solutions around the world, supported by partnerships within the worldwide CAT dealer network.
2013
Hospitality Ventures was established to implement a Kingdom-wide rollout plan of a portfolio of food & beverage concepts in conformity with the highest standards of excellence.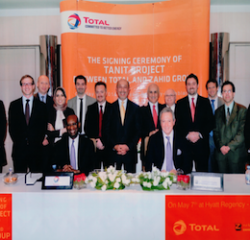 2014
Zahid Group became a substantial shareholder in Total's Marketing and Services affiliate, Total Maroc, acquiring a 30% stake.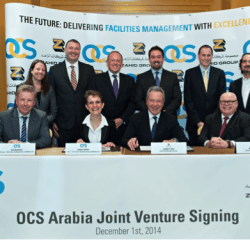 2014
Zahid Group formed a Joint Venture with UK-based OCS Group International to provide best in class facilities management solutions in Saudi Arabia. OCS Group International is an established Total Facilities Management company that provides 80 services in 50 countries with the support of 9000 employees.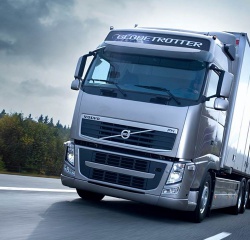 2014
Arabian Vehicles and Trucks Industry Ltd (AVI) reached a milestone of producing its 15,000th truck at its K14 facility as its Board of Directors approved building a new factory at King Abdullah Economic City (KAEC).
2015
Arabian Vehicles and Trucks Industry (AVI) commenced production at its new facility at King Abdullah Economic City (KAEC) with a production capacity of 5000 trucks per year. This facility is one of the first in the world that was designed to assemble both Volvo and Renault trucks on the same production line.
2015
Operations & Maintenance Alternative Solutions (OMAS) was set up to provide operation and maintenance services of utilities to clients Kingdom-wide and internationally.
2015
EJAR was formed to provide customers with innovative short and medium term rental solutions across the Kingdom.
2016
Arabian Vehicles and Trucks Industry Ltd (AVI) began the production of Renault Trucks in Saudi Arabia.
2016
CIMC and Zahid Group established CIMC Vehicles (Bahrain) Factory W.L.L., a joint venture focused on producing very high quality reefers trailers and reefers boxes for the GCC and regional markets, designed in USA.
2017
Hospitality Ventures unveils its newest brand Bab Idris in Jeddah, offering an authentic taste of Lebanese Cuisine.
2018
TAMGO expanded into Africa with the acquisition of the FG Wilson dealership in Kenya.
2018
OMAS acquired major shares in Greencells, a German solar EPC & O&M company with projects in 25 countries totaling 1.3 GW.
2019
Zahid Industries, inaugurated its new factory located in Modon's 3rd Industrial City in Jeddah. The factory is built on a plot of 31,000 square meters.
2019
Zahid Learning Institute praised its achievement by graduating the largest batch of 70 National graduates in the Kingdom from (Competency-Based National Programs)
2019
Zahid Tractor named exclusive importer and distributor of UD Trucks, Parts and Services in the Kingdom.